Introduction
As you will most assuredly know if you are experienced hunter and as you will quickly discover if you are an aspiring hunter, hunting is highly regulated in the States. You cannot just get hold of a gun and go venture forth deep into the woods to hunt prey. Each State has its own rules and laws on hunting game within its territories. These rules you have to carefully study and memorize. Otherwise, you will undoubtedly end up in trouble with authorities at some point or another.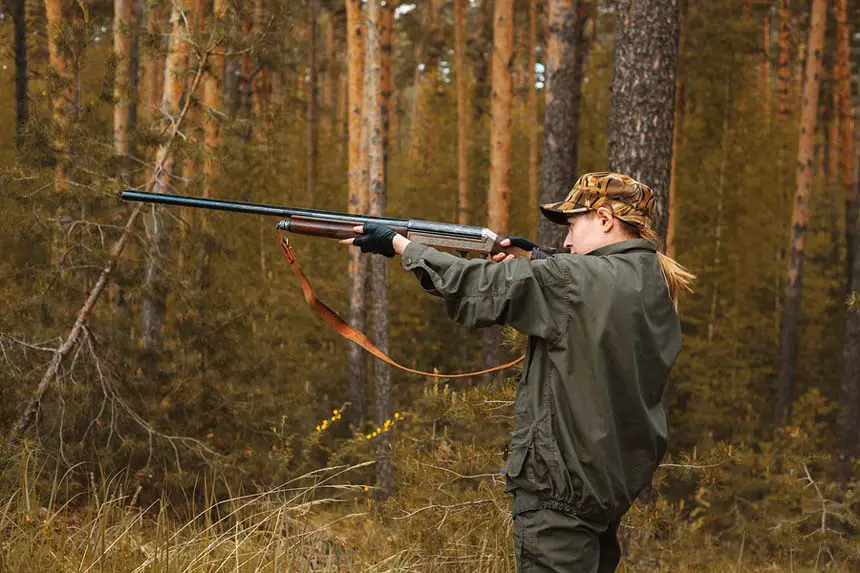 Utah has a great number of different animals for you to hunt. Commonly hunted species include mule deer, elk, antelope, pheasant, ducks, geese, sage grouse, forest grouse, chukar partridge, mourning dove and wild turkeys, with seasons for all hunt-able species being set on a yearly basis. Information on big game seasons is available on January and small game information can usually be obtained by late August each year.
Hunting Licenses and Special Permits
If you plan to hunt in Utah, you are going to need a hunting licenses. You can either get the basic hunting license, which allows you to hunt small game and apply for the many separate hunting permits to hunt specific species, like bears, or you can get a combination license which includes all the basic benefits along with permission to fish.
You can get both types online. These stay valid for 365 days from the date of purchase.
There is a number of species you cannot hunt even when you have purchased a legal hunting license. You will need a separate hunting permit for them. These include: Bear, bighorn sheep, bison, bobcat, cougar, deer, elk, moose, pronghorn, Rocky Mountain goat, sage-grouse, sandhill crane, sharp-tailed grouse, swan and turkey.
There is no guarantee that all special hunting permits will be readily available at a given time. You should consult your local Division of Wildlife Resources office or buy an available permit online.
Hunter education courses
Utah state law states that it is a necessity for "anyone purchasing a Utah hunting license to show proof of completing a hunter education course if they were born after December 31, 1965." This can come from any state's wildlife agency or other country. In cases were education courses were taken in other states or countries, the resident is required to transfer that card to a Utah hunter education card.
The educational course helps the trainee learn all the essential skills and practical techniques used in hunting. Other than the mandatory hunter education, there are options for extended courses in archery orientation, bow hunter education and fur harvester education.
Utah's hunting Guidebooks
After successfully participating in a hunting education course, and after obtaining a legal hunting permit what is left for commencing trouble free hunting in Utah is studying all the relevant guidebooks. These contain in depth information and rules you must abide to when hunting in-state. Luckily for those interested in hunting in Utah, these guides are easily accessible online in electronic format and are distributed freely on Division offices and licensing agents.
There are three categories of hunting guidebooks: Hunt boundary maps, wildlife statutes and administrative rules and finally, a wildlife calendar which includes all hunting application dates, deadlines and season dates. Moreover, there are specific guidebooks written for specific topics. For example, there is a dedicated Fishing Guidebook and a Fur Bearer Guidebook.
Statutes and administrative rules
Regulations that determine how people must hunt, trap or fish wildlife in Utah are contained in both state statutes and division administrative rules. The former are passed by the state legislature whereas the latter are passed by the Wildlife Board. Both are implemented and enforced by the Division of Wildlife resources. Rules are regularly reviewed and modified in accordance with the changing wildlife needs while statutes are created or modified on a yearly basis.
Conclusion
As should be fairly plain by now, hunting is not an endeavor you can just take part in on the whim of an early morning. There is a substantial amount of required actions to be taken before you are considered eligible for hunting. To recap, you are required to undergo an official hunter education course, or, if you have already done so elsewhere, to transfer your card to Utah's card. Then you can get a basic or a combination license, with additional special permits required for hunting specific species. After you have done so, you are required to study the relevant educational guidebooks and the State's statutes and administrative rules and laws to make sure you are informed and remain lawful during your hunting trip.