In the life of a hunter, you will come across many challenges, but you can offset this trend by finding historical hunting places. The United States prides itself in wild beasts readily in the open and mountain areas where men enjoyed hunting centuries ago. Thick forests, canyons, towering hills, and extensive grasslands – there are more than 400 million acres of public land that one can freely explore, hunt, and camp. You should not just settle for the same hunting areas, below are top 10 hunting places in the USA and North America.
British Columbia | backpack hunt
Many hunters have never come across a mountain goat face-to-ace. However, in British Columbia, you can even purchase them over the counter. If you are a nonresident, you are required to hire local guides. It is a wise idea considering how rugged and remote the goat country is. You need to hike for like one or two days or fly to the wilderness lake before starting to climb. You will come across black bears, grizzly bears, mountain lions, and wolves. You need a small binocular to enable you to locate the goats, a sleeping bag, tent and a rifle.
Montana | wilderness horseback hunt
There is nothing more surprising than a horseback elk hunt from a canvas tent camp. Montana is an amazing place due to its enormous mountain ranges without significant elevation. Some of the famous hunters to hunt here include Lewis and Clark. You can hire a guide or do it yourself if you own a horse and a camp gear. Either way, you will have a great adventure. The horses let you get back to the country without getting blisters. Also, you will be able to cover more ground.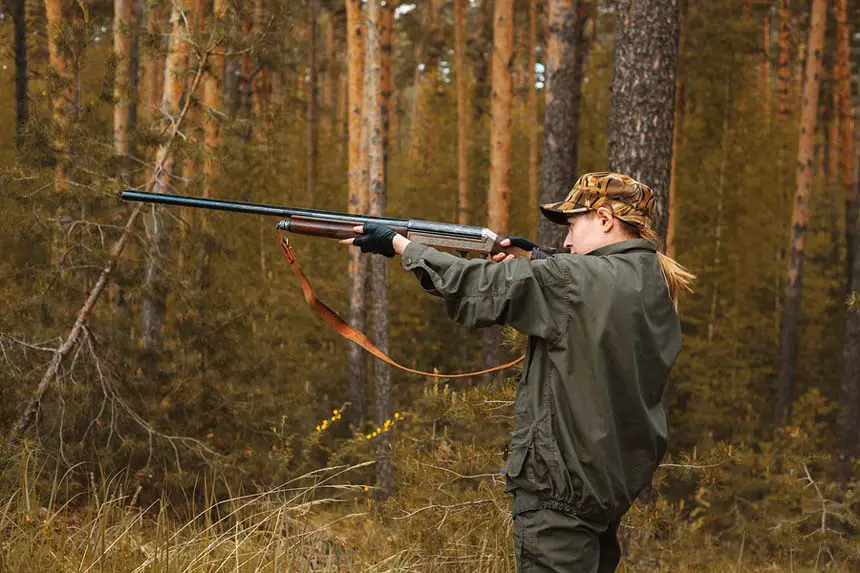 Wyoming
Wyoming is ideal for hunting the pronghorn antelope—the second fastest mammal on earth. When you hunt here, you get the experience of the 1859's. Native Americans, explorers, settlers, mountain men and explorer killed all the sharp-eyed animals, and now you can do the same. You will find more pronghorns in Wyoming than in any other state. There are also large and accessible public lands to hunt them.
Arizona | Quail Trifecta
Although Bobwhites have reduced in most areas, you can quickly locate them in Arizona. Arizona has plenty of public lands just like many western states. Quails are spread across the state depending on rainfall and elevation. Populations of the birds increase after high rainfall during winter.
South Dakota | Late Season Pheasants
This is the ultimate upland bird hunt. It is the leading area for hunting pheasants in the world. If you want to hunt wild ringnecks in South Dakota, there are many areas to do it. Make sure you get a permit before going here.
Alaska | mountain moose
Are you into hunting big deer? If so, the mountains of Alaska are a perfect place, particularly when Bull Moose climbs above tree line to get away from summer bugs and develop antlers that are more than six fits. They are the heaviest, biggest antlers on earth and the bulls carrying them are over 1200 pounds. You can hire a guide to take you through the whole process.
Brooks Range, Alaska | Fly-in Backpack Hunt
It is a700- mile long Brooks Range and the northernmost extension of the Rocky Mountains. The place a perfect habitat for sheep because it is entire North Slope is treeless. Dall's make the most out of this location. The good thing is these amazing white rams have nowhere to hide. Also, be prepared to come across a red fox, tundra grizzlies, caribou, and gyrfalcons. This area is the remotest, thrilling, wild mountain hunt in the USA. Nonresident tags are readily available.
Nunavut | Muskox
Nunavut is a perfect place to hunt muskox. Muskox is adapted to survive in the high Arctic. However, they look more exotic like their old cousins to bison. Muskox is closely related to wild sheep. When hunting them in Nunavut where they call home, you might feel like you are hunting in the Pleistocene.
Hell's Canyon, Idaho
It is the ideal place to enjoy a perfectly upland bird hunt in Hell. The place has the deepest canyon in the US and is an excellent habitat that a smart and tough hunter can hunt six species in one day with a chance of bagging all of them – in a public land. The variety of birds includes the dusky and ruffed grouse, valley quail, gray and chukar partridge, and ring-necked pheasant.
Florida | Osceola Turkey
This place should be in your hunting bucket list because of its history and rare habitat. The Osceola turkey hunt is one of the most exciting things in Florida. Turkeys might be tiny compared to other large birds, but someone who has hunted them will tell you they are the most challenging. More than five species that frequent North America, but the in Florida, the dark, small Osceola is the most attractive. It is named after a native chief.   Experts have said that Osceola starts increasing in January and they are at peak in March.
They mostly gobble much, but the vegetative cover, especially palmettos. A noisy Osceola can sound as if it is far away yet it is in a shotgun range. They like areas with a thick cover so getting a clear view and a clean shot at the bird can be challenging. Another thing is these birds are not so dumb, especially the males one, they pose a big challenge to many hunters.
There is a large public land available, with many hunters making it very hard to fool turkeys. However, one can pay to hunt on a private farm and ranches, but some are a little bit costly. Do not forget your binocular while going to hunt in this area.
Conclusion
Knowing the best places that one can go hunting is a great thing. These ten places are by all standards incomplete and can be changed. Someone can convince us to alter the numbers due to certain factors, tastes, and preferences. However, this is a good thing. The fact that there have been arguments for the best option areas, hunters have made a big contribution in bringing the wildlife heritage back. Life is short, but the list of the best areas to hunt in the US is long.